Young Heroes of the Soviet Union: A Memoir and a Reckoning
By Alex Halberstadt,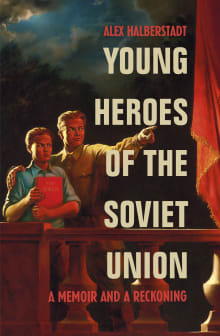 Why this book?
Alex Halberstadt's paternal grandfather was the last living bodyguard for Josef Stalin. His maternal grandparents were Lithuanian Jews who watched firsthand as their world caught fire in the Holocaust. And Alex, who grew up in Moscow but moved to New York as a teenager, is now an out gay American man. From this mad tapestry of personal history, Halberstadt weaves an incredibly moving story of identity, family, and inherited trauma.

---