Last of the Conquerors
By William Gardner Smith, James Avati (illustrator),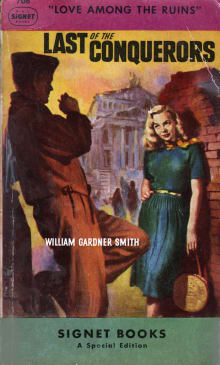 Why this book?
The Last of the Conquerors by William Gardner Smith, a Black G.I. who served in Germany after the war, is a beautifully written, with a Hemingwayesque flair, look at the Occupation from someone who was there. This clear indictment of the segregated U.S. Army pretending to spread democracy and equality in a defeated nation that treats Blacks perhaps not well, but better than America does, is honest, painful, and especially relevant to our moment. An interesting footnote to the book is the difficulty of obtaining a copy these days. The one I read came from the New York Public Library, but a quick check of used books online reveals an old paperback that was originally 75 cents now selling for $35 and a hardcover for $475.
---