Barn Burning
By William Faulkner,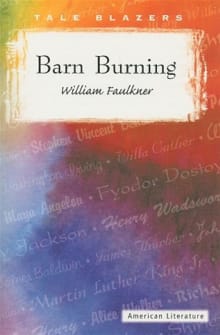 Why this book?
What I find striking about this story is that Faulkner's depiction of Abner Snopes—the barn burner—is so uncompromising. He's an angry, disaffected man who, when he can't find his footing in society, reacts with violence. The reader is given no reason to sympathize with him, just asked to understand that he has a code: Integrity through vengeance. If that's hard to understand—(it is for me)—that is, I think, the point. For a story published in 1939 about Mississippi in the late 1800s, it feels dishearteningly relevant. 
The 1958 film adaptation, The Long, Hot Summer, chops this story up and tosses it in with a few other Faulkner works. It's far less edgy, but it stars Paul Newman.
---