In the Presence of the Enemy
By Elizabeth George,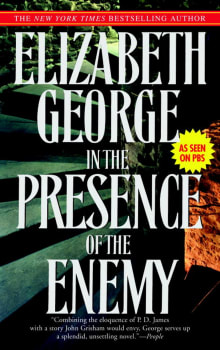 Why this book?
Threat of exposure of a scandalous affair takes Lynley and his sidekick Havers from London into the countryside, where they reveal how a hidden past and the mistaken identity of a father by his son, led to murder. I love it for the writing style – George's later books became too big for me – the characters she creates with such clarity and passion, who are put into situations that threaten their lives, reputation, and ideals.
---