The Whole-Brain Child: 12 Revolutionary Strategies to Nurture Your Child's Developing Mind
By Daniel J. Siegel, Tina Payne Bryson,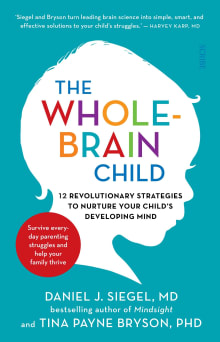 Why this book?
This book changed my entire mindset when it came to bringing up my own child. Having been someone who was brought up in a very traditional (aka militarily strict!) manner, I didn't really know any other way to be in my own life as a dad, but I always felt deep down that having a 'just do as I say' approach to parenting is so one dimensional and not reflective of true bonding. 
This book is fantastic at giving the insights into how a child thinks, the signals to watch out for, and also making you see things from a child's point of view into having a much calmer and more open approach to parenting. I couldn't recommend it more. 
---