Year One: A Quincy Harker, Demon Hunter Collection (Quincy Harker Demon Hunter Book 1)
By John G. Hartness,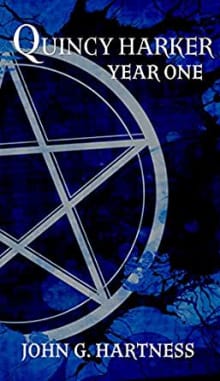 Why this book?
If you like thrills, chills, magic, and badass one-liners then Quincy Harker Demon Hunter is the series for you. Set in rural NC, this series follows the immortal descendent of Jonathan Harker and Mina Murray from the classic tale of Dracula. It's a fresh, modern take on a tale as old as time itself...and it doesn't hurt that it's fun as all hell to read. Set in a world of nightmare terrors, Quincy Harker is a hero who isn't impressed with any of that crap. In the world of horror/comedy, it doesn't get much better.
---