The Stage Driver's Daughter: A Sweet Historical Romance
By Krystal M. Anderson,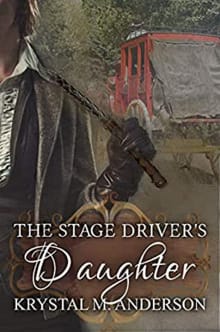 Why this book?
What I love most about The Stage Driver's Daughter is that it's inspired by the true story of Charley Parkhurst, a woman who disguised herself as a man to make a living as a rancher and stagecoach driver. The book digresses from real events, but the author effectively evokes the experience through vivid description and dialogue. I could smell, see, and hear what it was like to navigate the rutted and treacherous roads of the Old West. I was later than most learning to drive, and I have a poor sense of direction so driving to new places can be challenging and somewhat frightening for me. I admired Winnie's fearlessness and try to remember her bravery when I am on my own in the car headed into unfamiliar territory.
---