The History of Last Night's Dream: Discovering the Hidden Path to the Soul
By Rodger Kamenetz,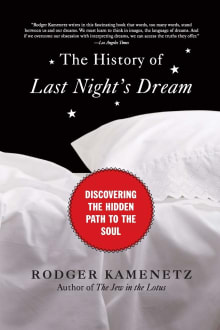 Why this book?
This book introduces the reader to Marc Bregman - a postman turned dream interpreter whose approach breaks through intellectual interpretations of dreams to the emotional experience of your predicament in life. Dreams show you the path out of your predicament – usually through connecting with what used to be called "your inner child" but here is redefined as being childlike in your sense of adventure and mystery in life. 
The method shown in this book goes far beyond dream interpretation to using a dream to heal your life, your relationships, your career confusions, and more. The images in the dream are medicine and can be recalled to offer healing in your waking life. Full disclosure – Marc Bregman was my dream therapist for several years, I found him through this book.
---