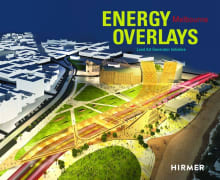 Energy Overlays: Land Art Generator Initiative
By Elizabeth Monoian, Robert Ferry
Why this book?
Humans are creatures driven by what we see happening around us and the stories we tell about those events. And, for more and more of us, cities are where daily life happens. So, the future of cities as places and spaces of human engagement and interaction really matters. Energy Overlays and the Land Art Generator's other amazing books create a window into how renewable energy might transform the future of urban spaces, places, people, and stories. Prompted by a simple question, "What if energy was also public art?" the Land Art Generator hosts bi-annual global design competitions in collaboration with…
From the list:
The best books on the people and places leading the clean energy revolution
When you buy a book we may earn a small commission.