Hitlers Heerführer
By Johannes Hurter,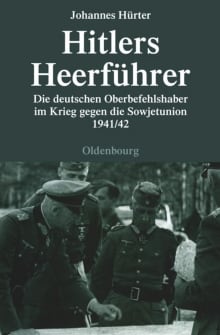 Recommended by David Stahel
From David's list on Operation Barbarossa.
I realise few people reading this list will have the ability to read German, but if you indulge me in one German title—if only to promote its eventual translation to English—it would be Johannes Hürter's majestic book about the leading German generals in Operation Barbarossa. He covers 25 of the most important commanders and it is without doubt one of the best books ever written about the German army in the Second World War. The research is impeccable and the analysis is first-rate. 
---