Japanamerica
By Roland Kelts,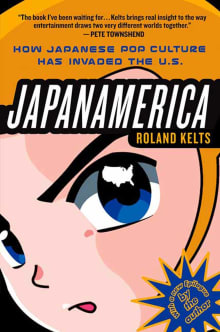 Recommended by Susan J. Napier
From Susan's list on if you love animation or Japanese popular culture.
This book has remained consistently influential and thought-provoking from the time it was written in 2006. Kelts uses the notion of the moebius strip to analyze the sometimes surprisingly rich and complex dynamics in the mutual relationship between Japanese and American popular culture. He explains how much each country's art and entertainment culture has influenced the other in an interweaving tapestry of history, art, and inspiration. At a time when the question of cultural appropriation is still a provocative subject, Kelt's book reminds us of how fruitful cultural interchange can be.
---