Skywatchers
By Anthony F. Aveni,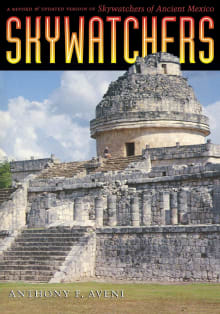 Recommended by Giulio Magli
From Giulio's list on the best books on archaeoastronomy.
Skywatchers of Ancient Mexico, although a bit dated on some arguments, is a must-read book on the Archaeoastronomy of the Meso-American people. It includes a fascinating description of the role of astronomical alignments in places like Teotihuacan and the Aztec capital (modern Mexico City), as well as an in-depth exploration of Maya astronomy and of the Maya astronomically-driven architecture.
---