Astronomy in Prehistoric Britain and Ireland
By Clive Ruggles,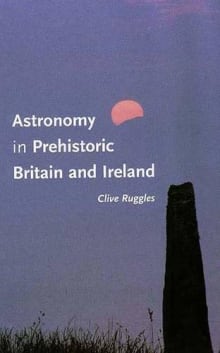 Book description
Do prehistoric stone monuments in Britain and Ireland incorporate deliberate astronomical alignments, and if so, what is their purpose and meaning? This work provides an account of megalithic astronomy debates and examines prehistoric man's concern with celestial bodies and events.
Why read it?
1 author picked Astronomy in Prehistoric Britain and Ireland as one of their favorite books. Why do they recommend it?
Giulio Magli
Modern Archaeoastronomy was born with the pioneering (and controversial) studies of Gerald Hawkins at Stonehenge and Alexander Thom on the megalithic monuments in Britain and Brittany. This book – although a bit dated with respect to recent research on some sites – remains a milestone to settle the point on debated issues. The technical points are treated in boxes so that the book is readable by the general public.