The Burning Shore
By Wilbur Smith,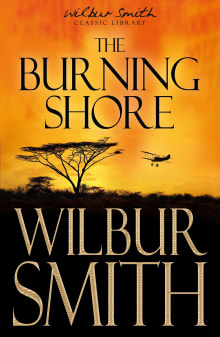 Book description
'Centaine screamed and drove the point of her stave down into the jaws with all her strength. She felt the sharpened end bite into the soft pink mucous membrane in the back of its throat, saw the spurt of scarlet blood, and then the lion locked its jaws on the…
Why read it?
1 author picked The Burning Shore as one of their favorite books. Why do they recommend it?
Emma Lombard
With immersive descriptions of lush French landscapes against the backdrop of WWI to skin-blistering scenes in the African Kalahari Desert, the settings are characters themselves. Smith's writing is like a love letter to the Africa of yesteryear.
What follows is a tale of all-consuming love, wincing brutality, and Smith's signature romanticized adventure. Centaine de Thiry—my first literary heroine. She survives incredible odds against mother nature, but also holds her own in the even harsher world designed by men. She is also perfectly flawed. Her misjudgment even makes me, her greatest admirer, gasp and do a double take—every read.
And don't…