Lame Deer, Seeker of Visions
By Richard Erdoes, John (Fire) Lame Deer,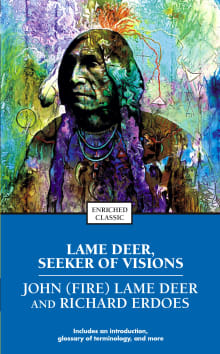 Why this book?
John (Fire) Lame Deer gets right to the heart of modern rez life: the crazy humor, the quest to preserve culture, the bumbling government policies, and the chronic problems that beset Native people. An outspoken Lakota medicine man, Lame Deer's story is more than just his own—it's a 'community autobiography' that breaks the mold of American memoir. Call it what you will: reverent or profane, amusing or grim, tender or feisty, Lame Deer calls into question many of the upbeat assumptions so common in American life stories. There are more rags than riches in this story, and that suits Lame Deer just fine.
---