The Wolf and the Watchman
By Niklas Natt Och Dag,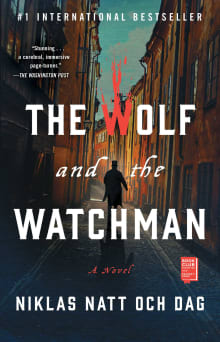 Why this book?
There are so few novels in English that explore Gustavian Stockholm, and this is a thrilling page-turner set in 1793 that explores the dark side of the capital city one year after the assassination of King Gustav III. Mikel Cardell, a watchman with a brutal past in the army, and Cecil Winge, an investigator who is hovering near death himself, team up to find the perpetrator of a heinous murder. Author Niklas Natt och Dag (translates to Night and Day — an old aristocratic name) has written a story steeped in graphic, gory period detail and authentic atmosphere.  
---