I Am That: Talks with Sri Nisargadatta Maharaj
By Sri Nisargadatta Maharaj,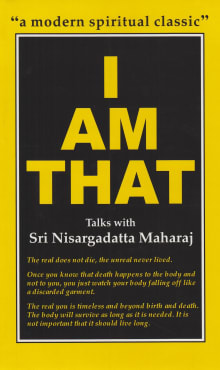 Why this book?
I don't like rankings — I think we count and rank to our collective detriment – but if I had to make a list of the most important books I've ever read, this would probably be on top of the list. What is it about? It's about finding your true self. On the one hand, the task couldn't be simpler: You are what you are, so there's hardly a Hardy Boys mystery to crack here. On the other, we cloud our own understanding with so much illusion that few of us have the capacity to see the truth about ourselves. Maharaj can be a bit prickly, but he's more love than anything else. If you try this book and you can't connect to it, put it down and return to it later. That's what I did – the first time, it was impenetrable; the second time, it penetrated to the heart of me.
---