Night Comes to the Cumberlands: A Biography of a Depressed Area
By Harry M. Caudill,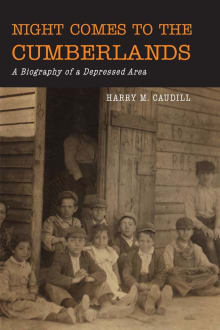 Why this book?
Having grown up in an industrial town in East Tennessee, I read this 1962 classic by a Kentucky lawyer and legislator and first realized that my homeland was regarded as disadvantaged by the rest of the country. Caudill summarized the history of our Appalachian region, depicting the poverty and poor health of its inhabitants and the degradation of its natural environment. He described how extractive industries had removed the region's coal and timber and funneled the profits into the pockets of distant shareholders. He also discussed the feuds at the end of the nineteenth century, as subsistence farmers fought to maintain their way of life against the encroaching forces of capitalism.
---