Hard Tack and Coffee
By John D. Billings,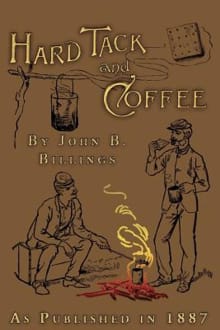 Why this book?
Hailed by historians as one of the most important memoirs authored by a Civil War veteran, Hard Tack and Coffee tells the story of army life. John D. Billings traces the trail of the citizen soldier from recruitment and enlistment to the trials and tribulations of camp and campaign. Written more than two decades after the end of the conflict, Billings reflects on those tumultuous times with humor as he and his comrades stumbled their way through the varied lessons of the art of war. After he mustered out of a Massachusetts artillery regiment in 1865, Billings went on to become a respected educator.
---