The Kurdish Spring: A New Map of the Middle East
By David L. Phillips,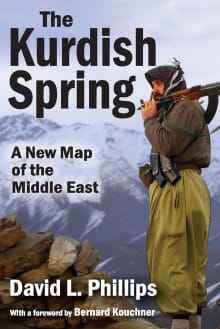 Why this book?
After World War I, the great powers who carved up the Middle East should have by all rights given the huge population of Kurds there a state of their own. But the new Turkish republic made sure they didn't, and as a result of this historic betrayal, Kurdish people have lived as a minority in several Middle Eastern countries, whose dictatorial governments persecuted them brutally and often still do. Phillips, a longtime champion of Kurdish human rights, surveys their condition and traces their current evolution into a vibrant political community, arguing for international recognition of their right to self-determination.

---