Her
By Pierre Alex Jeanty, TreManda Pewett (illustrator),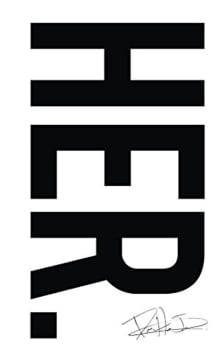 Why this book?
If there is a manual for men on how to treat women with love, care, and most importantly, respect, then this is it. 
Of course, it takes great courage for a man to read every page carefully and then generously give a woman what she deserves without selfishness. 
I love that Pierre Alex Jeanty shares his wisdom from a man's perspective, and I wish a substantial male audience would read Her.
---