The Hobbit Companion
By David Day, Lidia Postma (illustrator),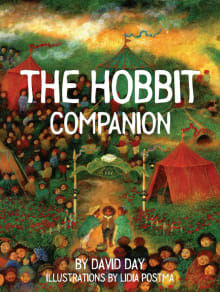 Why this book?
A great place to start if you're new to books on Tolkien (as opposed to books by Tolkien!). David Day has written many books on Tolkien and always offers intelligent and informed insights. Although The Hobbit Companion looks rather like a children's book, it's really more of a profusely-illustrated exploration of, as Day says, "the power of language," looking at the derivations of all the key names in The Hobbit and what they reveal about Tolkien and Middle-Earth. It's a fun and surprisingly rewarding read.   
---