Mastering the Marquess
By Lavinia Kent,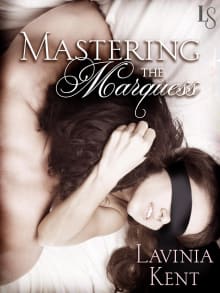 Why this book?
Lavinia Kent takes the reader on a beautiful journey of exploration in this book. I loved the hero and heroine straight from the start; you can't help but root for them. Louisa desperately wants to save her dead husband's reputation, so goes to a madam for assistance in ridding herself of her virginity before she remarries. Swanston is the man given the task. The scene when these two anonymously come together is sexy and moving.
A month later, Swanston finds himself needing a wife, and little does he know, but the woman he marries was the woman he had bedded. I liked how this book wasn't too angsty, as many in the genre are, and how Kent dove into the reasons Swanston has for his need for control. 
---