Creation's Journey: Native American Identity and Belief
By Tom Hill (editor), Richard W. Hill (editor),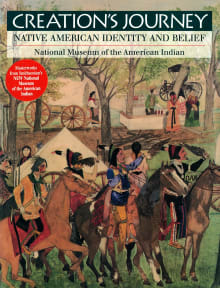 Why this book?
Creation's Journey ties actual native stories and beliefs with genuine artifacts from the vast collections of the National Museum of the American Indian. It provides a refreshing approach to our understanding of indigenous people's utilitarian objects and how important they are in their daily lives. The photos in this book show the care for detail and craftsmanship that was pervasive in everyday Native American objects and clothing. It inspired me to commission native Americans to hand make the various costumes shown in my book.
---