Tuck Me In!
By Dean Hacohen, Sherry Scharschmidt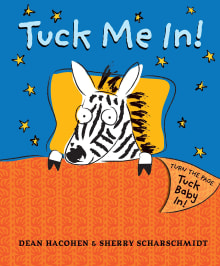 Why this book?
In this interactive picture book, every other page is cut to look like a blanket. My kids love tucking in each animal by turning the page. This simple, gentle bedtime book also features repeated lines, so kids can join in the reading. "Who else needs to be tucked in?" / "I do!" It's a wonderful way to get toddlers engaged in the story (but not in a rambunctious way) before settling into bed. 

---
When you buy a book we may earn a small commission.