Edward IV (The English Monarchs Series)
By Charles Ross,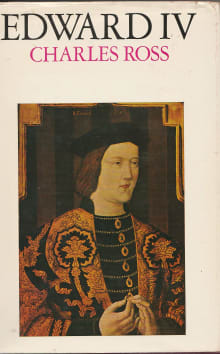 Recommended by Derek Birks
From Derek's list on the Wars of the Roses from a historian and author.
Like Gillingham's book, it was published decades ago yet it is still the best overall work on Edward IV. Ross manages to give the reader a clear picture of this king and the tumultuous events in which he played a pivotal role. It is a balanced, thoughtful account which is ideal for a newcomer to the subject.

---