Children of Ash and Elm: A History of the Vikings
By Neil Price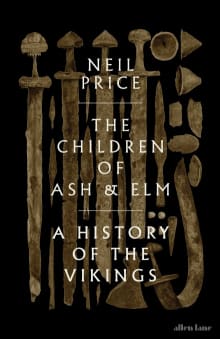 Why this book?
In the last 20 years, archaeology has overturned our understanding of the Viking world. We know now that it wasn't dominated by white men. Instead, it was "strongly multi-cultural and multi-ethnic," writes Neil Price in Children of Ash and Elm: A History of the Vikings (Basic Books, 2020).

The Viking world was violent to the extreme, but also strangely tolerant. Most of all, its economy was based on slavery. Vikings weren't raiders or traders, as previous histories argue: They were slavers.

Price has been involved in many of the archaeological studies on which this book is based. He speaks from a great love and knowledge of the Vikings, even as he warns us that "Anyone who regards them in a 'heroic' light needs to think again." His evidence is sound (and massive); his arguments are undeniable. If you read only one book about the Vikings, this is the one.

---
When you buy a book we may earn a small commission.