Asia's Cauldron: The South China Sea and the End of a Stable Pacific
By Robert D. Kaplan,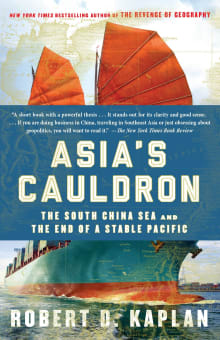 Why this book?
If you want to know more about the politics of Singapore, Vietnam, and the Philippines, this is the book for you. International relations expert and topnotch global thinker (according to Foreign Policy magazine) Robert D. Kaplan does an excellent job at contrasting Southeast countries against one another and explaining why some have prospered while others failed. A very intriguing read that is recommended for everyone interested in Asia, period.
---