Abraham Lincoln, His Speeches and Writings
By Roy Basler, Carl Sandburg,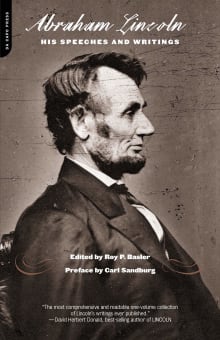 Why this book?
Abraham Lincoln famously had little formal education but was capable of sophisticated logical thinking in his arguments. He credits his ability to form his arguments to his encounter with Euclid's writings about geometry. He felt in awe by the notion of "demonstration" and went on to apply that notion to his compelling arguments about the injustice and hypocrisy of slavery. 
---