The Catalogue of Shipwrecked Books
By Edward Wilson-Lee,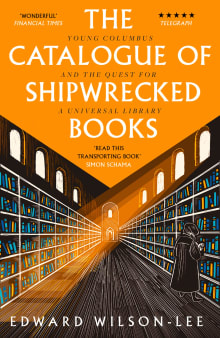 Why this book?
What do you do if your father has just discovered whole new continents? In the case of Hernando, son of Christopher Columbus, the answer was to conquer a new world of his own: the new universe of printed books. In this beautifully written and accessible study, Edward Wilson-Lee explores Hernando's quixotic yet determined attempt to emulate the library of ancient Alexandria by creating a universal library of print. It does not end well.
---