Ancient Churches of Ethiopia: Fourth-Fourteenth Centuries
By David W. Phillipson,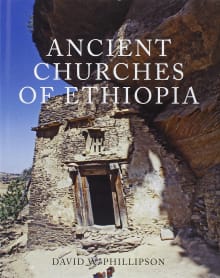 Why this book?
David Phillipson is an archeologist who has excavated – and shown me round – sites at Axum and other places. Here he guides us through the early history of the church from the 4th to 15th centuries by showing the wonderful photos, descriptions, and plans of the main church sites, supplemented by historical and geographical essays. A tour of the buildings is a clear and perceptive introduction to this tradition – as well as being a breath-taking journey through some of the more important historic centres of this ancient civilisation.

---