The Decisive Battles of the Western World and Their Influence Upon History
By J. F. C. Fuller, John Terraine,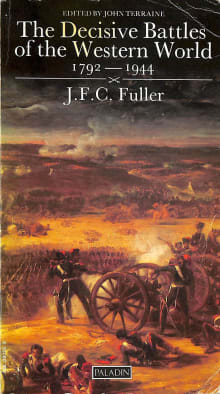 Why this book?
I read this book when I was 16 years old. It was my first military history book and I could not put it down. Up until then I had only read military fiction: War and Peace, Ben Hur – the bigger the books the better. What captivated me most about Fuller's 2 volumes was the battles he chose to describe, starting with Salamis in 480BC, had the outcomes been different the course of world history would have changed significantly. The world in which we live in today would not be the same. This only served to intensify my interest in the detailed descriptions and at the end of each battle I'd try and imagine how history might have been impacted had the outcomes been reversed. 

---