The Secret World: A History of Intelligence
By Christopher Andrew,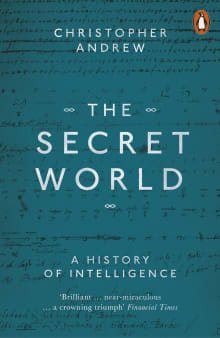 Why this book?
This book, by one of the most recognizable names in intelligence studies, is a journey through thousands of years of intelligence history that is both an enjoyable read and a valuable reference. Christopher Andrew's ability to provide a history of intelligence across centuries and continents is an impressive feat that provides the reader a solid appreciation of the purpose of intelligence and how it has evolved throughout history. This is a fantastic book for anyone looking for a foundational history of intelligence!
---