Escaping the Whale: The Holocaust is over. But is it ever over for the next generation?
By Ruth Rotkowitz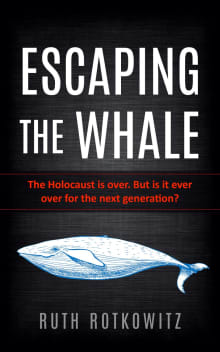 Why this book?
I chose this book because it was the first book I read that dealt with the issue of the second generation in a way that was immediately intimate and personal. Set in the eighties, Marcia Gold struggles with the connection and disconnection of people around her toward the events. The challenge of her job as a guidance counselor in helping young girls make decisions, her peer's attitude toward her role, including her boyfriend Jason, all add to her lingering anger, resentment, unexplained dreams, and nightmares. At the end of the story, Marcia decides to rid herself of her demons, the scarring of her parent's history as Holocaust survivors, and move on to redefining herself. Escaping The Whale is honest and genuine.

---
When you buy a book we may earn a small commission.