On the Road of the Winds: An Archaeological History of the Pacific Islands Before European Contact
By Patrick Vinton Kirch,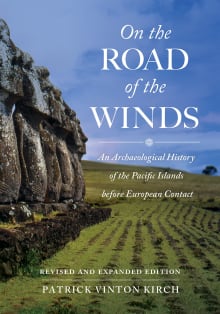 Why this book?
I like to think of Patrick Kirch as "Mr. Pacific Archaeology"—no one has written more, or more winningly, about Polynesian prehistory—and On the Road of the Winds is his introduction to the field. First published in 2002 and reissued in an updated edition in 2017, this elegant, eminently readable survey not only covers the history of archaeology in Polynesia, Melanesia, and Micronesia but explains how the archaeological findings of the past half-century relate to discoveries in biology, linguistics, cultural anthropology, botany, and countless other fields.

---