Principles of Geology
By Sir Charles Lyell,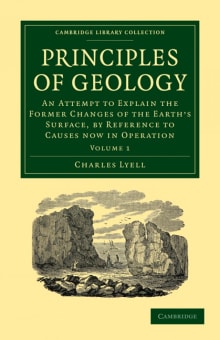 Why this book?
Lyell's Principles, though published almost 190 years ago, is a masterful argument for the veracity of deep time. Drawing on his skills as a lawyer as much as his scientific perceptions, Lyell lays out the case for the power of gradual processes operating over vast expanses of time to change the face of our planet. His lucid, compelling case that "the present is key to the past" greatly influenced many subsequent discoveries, including Charles Darwin's theory of evolution. And, happily, various editions are freely available in facsimile on the web.

---