Capitalism and Freedom
By Milton Friedman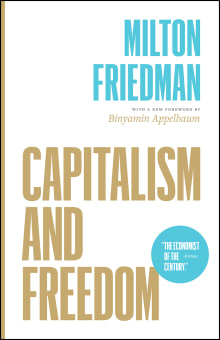 Why this book?
Capitalism and Freedom is the greatest exposition of the consequential case for libertarianism. In other words, Milton Friedman's case for libertarian policies rests not on moral assumptions or "natural" rights but on showing that capitalism is important because it has positive consequences – it enables human prosperity and flourishment.
Perhaps as importantly, Capitalism and Freedom shows that economic freedom is a necessary condition not just for economic prosperity but for personal and political freedom. Thus, free markets are not only compatible with democracy (contra what many people claim), but a necessary condition for protecting democracy and personal freedoms.
This book's outlook is probably the closest to the one articulated in my book. It is also the most recent one on the list, making it an easy read.
---
When you buy a book we may earn a small commission.