Why Be Happy When You Could Be Normal?
By Jeanette Winterson,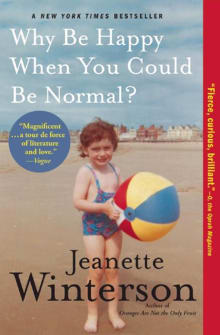 Why this book?
I had loved Oranges Are Not the Only Fruit, Winterson's powerful, fictionalized version of her childhood as a queer child adopted into a Pentecostal family. For me, the intense potency of Winterson's memoir grew as I read. She stoically copes in childhood with her adopted mother's ongoing abuse and rejection, locking her for hours in the coal bin or out on the doorstep. At sixteen, Winterson is forced to leave home because of being in love with a woman. In adulthood, her childhood trauma catches up with her as she sinks into profound depression and a kind of madness. Her journey, both to find her birth mother and to heal into mental health, make this memoir unforgettable.
---