Miyazakiworld: A Life in Art
By Susan J. Napier,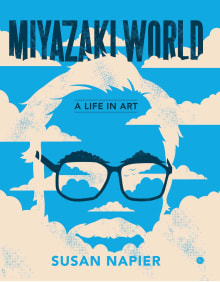 Why this book?
This is an excellent "life in art," or a series of chapters on the major works in a biographical context.
Napier discusses such questions as: his feelings about the fact that his family profited from the war, making fan belts for fighter planes; his feelings about his father compared to his mother; the relation of the works to his professional life—the studio, his collaborators, his periodic burn-out and work ethic.
---