Jacqueline Kennedy: Historic Conversations on Life with John F. Kennedy
By Caroline Kennedy, Michael Beschloss,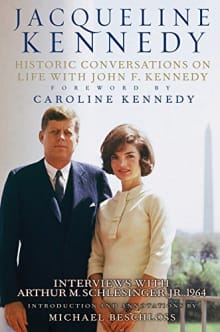 Why this book?
This set of 8 CDs and corresponding transcripts, with hours of interviews between Jackie Kennedy and the Pulitzer Prize-winning historian, Arthur Schlesinger, Jr., brings alive the First Lady's memories of her husband, their marriage, and life in the White House, only a few months after JFK's assassination. I will never forget listening to Jackie's authentic voice as if I were sitting in the room with her as she relived the triumphs and tragedies of Camelot. Her description of the Cuban Missile Crisis, for example, when she told her husband, "I want to die with you," is riveting.
---