Ashes in the Wind
By Kathleen E. Woodiwiss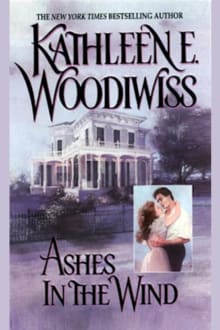 Why this book?
Kathleen Woodiwiss was the queen of epic historical romance, an expert at writing long, adventurous epics. I always impatiently waited for her next book to be released. Written in 1979, it is an old bodice ripper, but it was re-released in 2009. The brave, independent Alaina has always stayed with me. She's a feisty, smart, and stubborn rebel. Cole is an honorable, brave, and kind Yankee surgeon. I am a huge fan of books that make the main characters work hard to find true love, and this one is a great example of an enemies to lovers tale.
It's set during the Civil War. I loved the humor, action, and thrills!
---
When you buy a book we may earn a small commission.