The Reality of Time
By Janet Iris Sussman,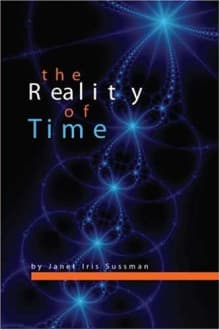 Why this book?
Most people think of time simply as a passive, mechanical tool for measuring reality. But in this groundbreaking book, Janet Sussman introduces the idea that time is a dynamic field responsible for creating the material universe. Readers interested in the study of consciousness will begin to understand the importance of time to the unfoldment of unity consciousness and self-realization. 
This book is a brilliant combination of the science of consciousness and human development, written in beautiful, lyrical language. It invites the reader into a world that is non-linear yet coherent. It causes the reader to quantum leap over the logical mind into an experiential event of time as one's own consciousness. The author describes her book as giving "voice to the freedom enjoyed by those who can transcend time through their own awareness and be free of imposed restrictions on the naturally holographic avenues of the mind."
---