The Wars of Justinian
By Prokopios, H.B. Dewing (translator),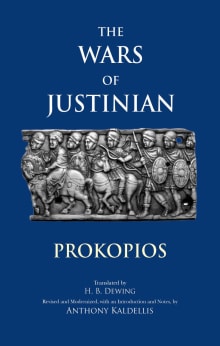 Why this book?
The masterpiece of Byzantium's greatest historian is a dramatic military narrative by a gifted storyteller who happened to be the private secretary of Byzantium's greatest general, Belisarius, during the reign of Byzantium's greatest emperor, Justinian I (527-565). It's in three parts: The Persian War, in which Belisarius defended Byzantine Syria against the Persians; The Vandal War, in which Belisarius conquered North Africa from the Vandals; and The Gothic War, in which Belisarius conquered most of Italy from the Goths, though the final conquest was the work of another great general, Narses. 
If you don't have time to read the whole saga, I recommend reading The Vandal War, which is self-contained and particularly exciting. Procopius' Secret History is more famous because it's so scandalous, but it's not as great a history as the Wars.
---