Fourteen Byzantine Rulers: The Chronographia of Michael Psellus
By E.R.A. Sewter, Michael Psellus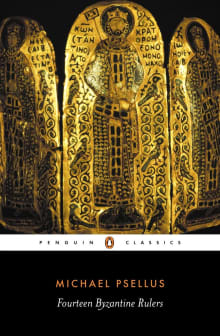 Why this book?
I love this book because it is the personal memoirs of a Byzantine statesman, Michael Psellus (c.1022-c.1080), who lived through the dramatic reversal of fortune of the mid-eleventh century. He tells the story through the lives of the emperors and empresses who ruled during his lifetime. To appreciate Psellus' work, it is better to skip the first two biographies which are largely based on hearsay, and to start with the account of Romanos III (1028-1034). As the author himself says 'I both saw Romanos and on one occasion actually talked to him.'
As Psellus rose through the ranks of the palace bureaucracy, he became the secretary and close adviser to one emperor after another. He describes events as he himself witnessed them, recording conversations and anecdotes, often illuminating the personal qualities and failings of the imperial incumbents. The work tails off at the end as Psellus reaches the time of the emperor who was still on the throne at the time of writing when candour would have been very unwise. Even so, with its extraordinary series of balanced character sketches, this is a unique work that deserves to be much better known.
---
When you buy a book we may earn a small commission.