The Sovereignty and Goodness of God
By Mary Rowlandson,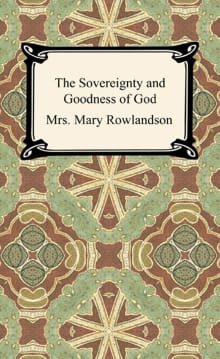 Recommended by Amy Belding Brown
From Amy's list on New England's forgotten conflict.
Mary Rowlandson's narrative of her captivity experience with Native Americans during King Philip's War was one of the first bestsellers in the English colonies. And it's the first published "captivity narrative" in what was to become a popular American literary genre. Rowlandson's book is a fast-moving and dramatic account that describes in detail the attack that destroyed her home and culminated in her capture. She includes a harrowing account of carrying her fatally wounded daughter on an arduous journey, her despair when her daughter dies, her struggles to survive among people she's been taught to revile, and her eventual ransom and release. This book has long been one of the most important primary sources documenting Native culture in New England at the time of English colonization.

---