The Assignment
By Liza Wiemer,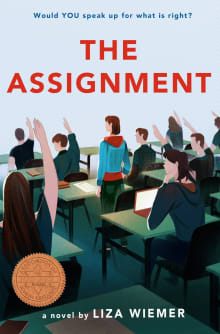 Recommended by Paul Volponi
From Paul's list on for fearless readers.
Weimer is the type of storyteller who makes you think at every turn of the page. The Assignment looks at the world of discrimination and antisemitism as it is handed out in a classroom assignment by a teacher we're left wondering about from the beginning. What makes you brave under the pressure of your peers and what makes you crumble? Weimer will give you insight into that through this stirring tome.
---