The Last of the Templars
By William Watson,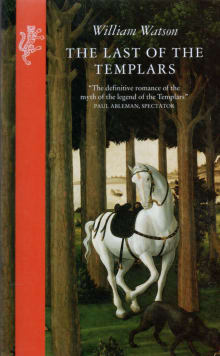 Book description
In the chaotic aftermath of the fall of Acre in 1291 and the reconquest of the Holy Land by the Moslems, the last survivors of the Order of the Temple make their bloody retreat from the Middle East. Loading the treasure of their Order into a decrepit, leaky vessel, they…
Why read it?
1 author picked The Last of the Templars as one of their favorite books. Why do they recommend it?
David Horspool
I blame Dan Brown, but mention the Templars and you are usually met with a glazed look, as if you're about to share your favourite conspiracy theory. William Watson's book is a class, if not a universe, apart from Brown and co. It is an almost unbearably vivid re-creation of the world of the crusader kingdoms, and the corruption at the heart of Europe that first sustained and then destroyed their knightly protectors. In spare, unshowy prose, Watson demonstrates the darker side of the Middle Ages, in all its forbidding glory.