The Case for God
By Karen Armstrong,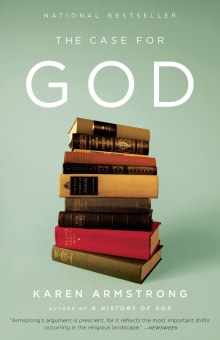 Book description
There is widespread confusion about the nature of religious truth. For the first time in history, a significantly large number of people want nothing to do with God. Militant atheists preach a gospel of godlessness with the zeal of missionaries and find an eager audience.

Tracing the history of faith…
Why read it?
1 author picked The Case for God as one of their favorite books. Why do they recommend it?
John Loughery
Armstrong has written brilliant histories of Christianity, Judaism, Islam, Buddhism, and Chinese spirituality, biographies of Buddha and Mohammed, and a memoir of her own spiritual struggles as a nun who left the Catholic Church. Her reputation as the foremost scholar in our time of the history of religions is well-earned. The Case for God is an erudite account of a human need that has existed through all of recorded history and the thwarting of that need, especially in our own polarized time, by fundamentalism, arrogant misreadings of spiritual texts, and notions of God at odds with the selflessness, creativity, and…