The Air War, 1939-1945
By Richard Overy,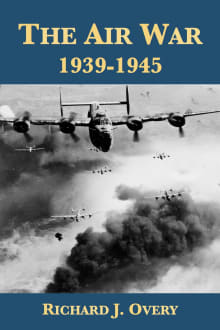 Book description
Originally published in 1980 and still the best one-volume aerial history of World War II, Richard Overy's classic work remains profound and highly origi-nal. Far from just an account of the various air battles, Professor Overy treats the air war as a complex and fascinating historical web, woven out of…
Why read it?
1 author picked The Air War, 1939-1945 as one of their favorite books. Why do they recommend it?
Cathal J. Nolan
Single most comprehensive study of the air war, from primary production to combat tactics and most notably, air strategy. No other work so capably weaves together the critical technical issues and statistics of productive capacity with how these factors underlay, and in a real sense almost predetermined, why the Allies won and the Axis lost the war in the air in both the ETO and PTO. Superbly researched, conceived and written. You will never again think of air war merely as a compilation of dog fights or squadron actions over Britain, or Germany, or Japan.