Rebecca's Revival
By Jon F. Sensbach,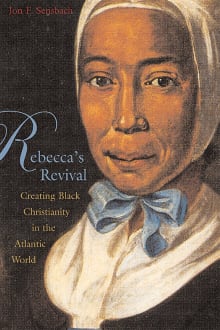 Book description
Rebecca's Revival is the remarkable story of a Caribbean woman--a slave turned evangelist--who helped inspire the rise of black Christianity in the Atlantic world. All but unknown today, Rebecca Protten left an enduring influence on African-American religion and society. Born in 1718, Protten had a childhood conversion experience, gained her…
Why read it?
2 authors picked Rebecca's Revival as one of their favorite books. Why do they recommend it?
Vincent Carretta
Sensbach combines impressive archival skills with sophisticated analyses of textual and visual evidence to reconstruct the extraordinary life of a formerly enslaved woman of African descent, whose interracial marriage and missionary calling took her from the Caribbean to Germany and West Africa.
Rebecca's Revival is a methodological tour de force, working from fragmentary evidence to reveal the complexity of issues of slavery, religion, and identity in the transatlantic eighteenth-century world.
Refusing to over-simplify the certainty of the evidence or its implications, Sensbach's frequent use of words like "may," "might," "if," and "perhaps" reflects not the weakness of indecision but rather…
Jeroen Dewulf
This book studies Black Christian identity formation from an Atlantic perspective. Using the rich archival materials of the Renewed Unity of Brethren, commonly called the Moravian Church, Sensbach tells the story of the Christianization process of the enslaved population on the Virgin Islands. He narrates the formation of the earliest Black Protestant congregation in the Americas from the perspective of an enslaved woman, Rebecca, who became a Moravian evangelist. Sensbach highlights the role of African agents like her in the dissemination of Christianity and reveals that, among the former, many had already familiarized themselves with Christianity prior to their arrival…